This weeks topic was "free" so I decided to go with a list I have been building in my head for a few weeks. With marathon training on the horizon, I need to add some running gear to my arsenal.
1. New headphones – YurBuds came highly recommended. The only reason I haven't purchased them is because I don't know if I want to go wireless or not. I **HATE** having wires and things hanging while I run, it's a sensory issue or something. But the price is a little steep…
2. New running shoes – This is just a matter of getting down to my local running store for a fitting. I could just reorder the shoes I'm currently wearing but I'd like to try new options! I'd love to purchase a couple of pairs over the next few months so I can start rotating through them. ya know, like real runners do 😉
3. Hydration system of some sort. Any recommendations? I don't know if I want a bottle with a hand strap or a vest/camelback type of thing. Decisions, decisions. I have a great "fanny pack" type of bottle holder but the zipper pocket on it barely fits one pack of Gu so on my longer runs I'm kind of stuck.
4. More headbands! I need something to keep the sweat and flyaways at bay. Hats are wonderful but I get so warm when I wear them on summer runs. I have a BondiBand that I love but I need a few more to allow for rotation.
5. FlipBelt   Yay! I just ordered one. I'm hoping it will be just what I'm looking for to hold my things; phone/ipod, car key, fuel.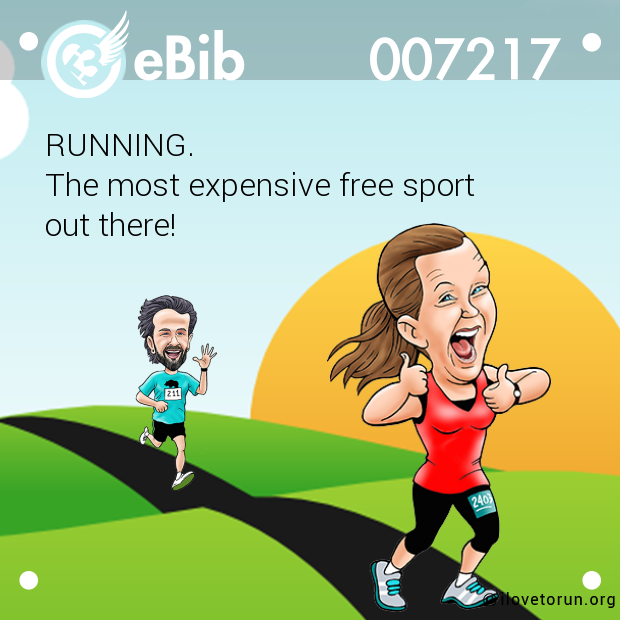 What are some of your MUST HAVE running items?
Any ambassadors out there for some of the products I'm looking for?